We were allowed to deliver our olive oil and other delicacies to:
Three Michelin stars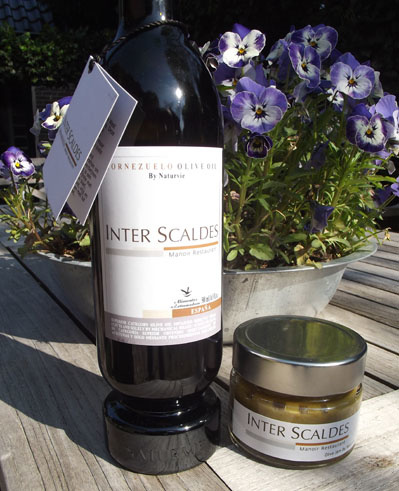 Inter Scaldes - Kruiningen
Two Michelin stars
Waldorf Astoria - Amsterdam
Ciel Bleu - Amsterdam
De Kromme Watergang - Mud plate
At the Poel - Amstelveen
Parkheuvel - Rotterdam
De Treeswijkhoeve - Waalre
Moshik - Amsterdam
Tribeca - Heeze
De Groene Lantaarn - Zuidwolde
One Michelin star
Joelia - Rotterdam
De Vlindertuin - Zuidlaren
Noble - Den Bosch
Noble Kitchen - Cromvoirt
Sense - Den Bosch
De Nederlanden - Vreeland
La Provence - Driebergen
't Vlasbloemeken - Koewacht
Ratatouille - Haarlem
The Burgemeester - Linschoten
Niven - Rijswijk
Basilica - Harderwijk
Merlet - Schoorl
De Swarte Ruijter - Holten
Onder de Linden - Aduard
De Loohoeve - Schoonloo
Marrees - Weert
Sel Gris - Knokke-Heist, Belgium
and more than 150 other top restaurants including the best meat restaurant in the Netherlands, CEO of meat in Rotterdam.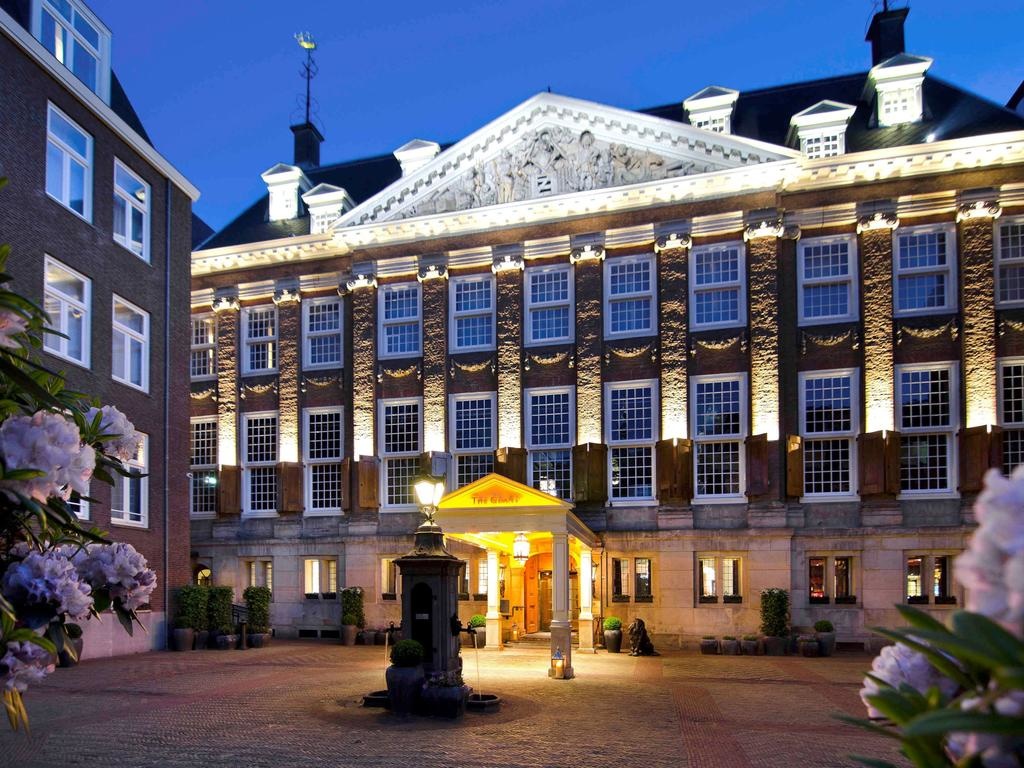 5 star hotels in Nederland : 
Des Indes - Den Haag
Waldorf Astoria - Amsterdam
The Grand - Amsterdam
Grand Hotel Karel V - Utrecht 
The Olive Oil Shop always thinks along - Frederik Deceuninck
Frederik Deceuninck - Sel Gris
"In our restaurant, guests start with an olive oil tasting and then you want to taste the best quality, the olive oil shop always thinks along with the range and taste, is always available and has even provided training for the staff. Our home olive oil from the house Naturvie is a beautiful oil, with soft grass tones, fresh acids and can be used well with both the starter and desserts ".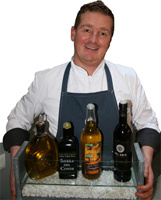 Frederik Deceuninck, Patron Sel Gris
Duinbergen (Knokke-Heist), Belgie
www.restaurantselgris.be
Huge addition in many dishes - Sander Spruijt
Sander Spruijt Burgemeester
"The transparent vinegar San Carlos is a huge addition to many dishes because of the perfect balance in fresh acid and even some sweet notes. San Carlos makes my day!"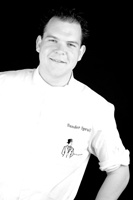 Sander Spruijt, Chefkok De Burgemeester
Linschoten
www.deburgemeester.nl
Most beautiful assortment - Edwin Vinke
Edwin Vinke from De Kromme Watergang
"The Olive Oil Shop has the most beautiful assortment of olive oil in the Netherlands."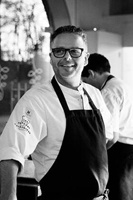 Edwin Vinke, Patron van De Kromme Watergang
Slijkplaat
www.krommewatergang.nl
You taste the passion - Wilco Berends
Wilco Berends
"With the olive oil from olive oil shop you taste the passion and passion of the maker, you experience that same passion at Nico."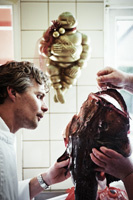 Wilco Berends, patron De Nederlanden.
Vreeland
www.denederlanden.nl
Searched for the best products- Guus Meeuwis
Guus Meeuwis en Dick Middelweerd
"For restaurant Gustaaf we went looking for the best products to work with. We want to spoil people with good food and beautiful wines. We soon found Estoublon for the olive oil. Dick Middelweerd also uses the oil in the Treeswijkhoeve and
if it's good for a two star restaurant, it's good for us! "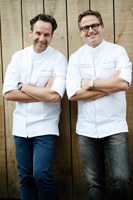 Guus Meeuwis
For me there is only 1 olive oil - Niven Kunz
"For me there is only 1 olive oil, Chateau d'Estoublon from De Olijfolie Shop.
Make life tasty! "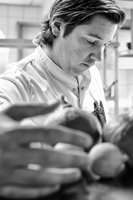 Niven Kunz, patron van Niven
Rijswijk
www.restaurantniven.nl
The chefs are lyrical about the olive oils - Vito Reekers
"In the kitchen of Grand Hotel Karel V, we work primarily with honest, traditional and tasteful products, in keeping with the culinary tradition with contemporary flavors. Olive oils from the olive oil shop fit perfectly. All rich in taste and with love
made. The guests of the Grand Restaurant are treated to the crème de la crème of the olive oils, namely the Pago Badios Full Moon. A rich oil, with a particularly mild taste and overwhelming aroma of green banana and tomato. Also at Brasserie Goeie Louisa the chefs are lyrical about the olive oils from the olive oil shop. Each bottle has a bottle of Oro (Gold), winner of many prizes, with a 9th place in the ranking of the world's best olive oil. Because Grand Hotel Karel V stands for culinary enjoyment, with an eye for taste and passion for honest cooking. "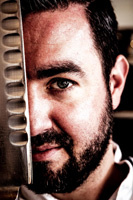 Vito Reekers, Chef de Cuisine Grand Hotel Karel V
Utrecht
www.karelv.nl
Foto : Navenant