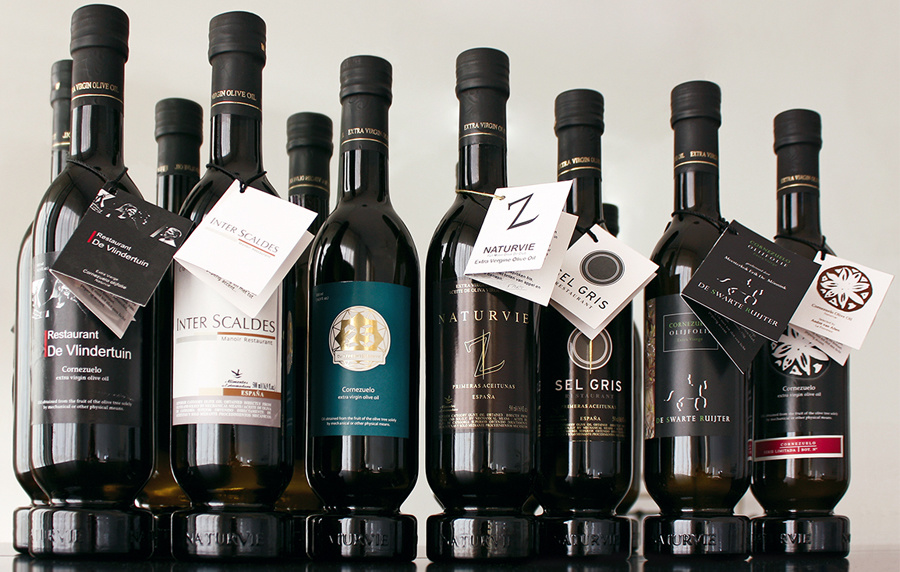 You can safely call bottles with a private label our specialty. Many (star) restaurants have their own house olive oil and quite a few companies have surprised their relations or staff with their 'own' bottle of olive oil.
We have 500 ml bottles in stock with a Dutch-language rear label. You can provide a label yourself or we will gladly provide it for you. These bottles can in principle be ordered in any number.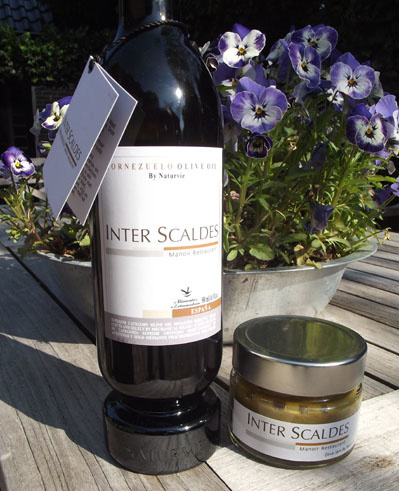 The famous Martin Berasategui *** bottles as shown in the picture have a minimum order of only 90 pieces and are filled with world-class olive oil from Naturvie.
There are many possibilities. From very affordable mini bottles of 25 ml to exclusive oil in the higher price range.
Please contact us for more information and a customized quote.